It's day 23 of 52-day wellness and self-development course, #Mission52, and in case you're hearing about it for the first time, click here to read all about its purpose and conception.
In the recent weeks since we began this course on the 21st of September, we have touched on a whole lot of things ranging from questions about what we really want, who to seek help from, where to find them, when to accomplish the goals, how to go about it and then got to the mother of all questions; why we desire this dream we have chosen to pursue, so badly. Then we touched on insecurity and how to regain self-confidence, which I call the "God-confidence", in order to realize our dreams.
In the spirit of #TruthThursday, how about we go back to the drawing board; back to basics, seeing as we are pretty much half-way through our course. Question is, have we wasted the past 23 days thinking, rethinking and overthinking our goals or have we actually attempted to achieve something beyond our daily routine between work, children, home, television, meals, sleep and waking up the following day to do it all over again?
Question is, have we wasted the past 23 days thinking, rethinking and overthinking our goals?
Set Goals
Remember all the lists we made during the first week, when I tasked us to write down at least five things we really, really want to achieve? Now consider this; the first step is to list down all the goals that you want to accomplish, in case you haven't yet. If you are not sure what you want in life, you are just bound to receive the unexpected. Nevertheless, bear in mind that goals should always be sensible and most importantly, attainable. Setting unrealistic goals is a huge waste of time and resources, believe me.
Write the most important goals at the top of the list and number them accordingly. This will help you focus more precisely. You can strike off each goal once it is accomplished. Writing down your goals will also help you realize your priorities.
       2. Develop Strategies To Achieve Goals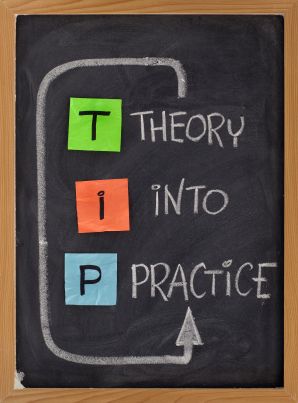 Once you have listed your goals, you need to evaluate and develop strategies to complete your goals – that's where the 5Ws and the 1H comes (what? who? where? when? why? and how?). For instance; if your goal is to shed some extra pounds (see notes on how to get started here), your broad strategy should be dieting and exercises. Nothing can be achieved 'straightforwardly' in life. So, you need a particular strategy and dedication to pull off your goals.
      3. Have Definite Action Plans
Now that your broad line of attack is determined, work on your definite action plans. For instance, if dieting and exercising are your broad strategies to your weight-loss goal, then your action plan should consist of a healthy diet chart; a healthy way of life, and an appropriate workout routine. If it is to start a business, do something everyone else you know isn't doing yet. Learn new ways of doing things and then hit the ground running.
     4. Believe In Yourself
If you want to accomplish your goals and become successful in life, you have to believe in yourself. i cannot stress this enough – it doesn't matter how many self-help content you consume. If deep down you don't believe you're cut for this, then it doesn't matter what any of those experts or I tell you to do, you'll never accomplish your goals…well, because you believe you can't and nobody can do the believing on your behalf.
Let's rather put it this way, you create your life by your words (the power of your tongue), your thoughts (power of thought – as a man thinks, so is he), and your actions (the law of attraction – you get what you give whether consciously or unconsciously).
All successful men and women today do well, because they once believed in themselves and were confident about their capabilities – that's where the #IAmPossible mantra comes in. If you believe in yourself, you can accomplish the goals you have set for yourself.
     5. Review Your Progress
Do not seek perfection. Make sure you are making progress. That's what you're after – growth, self-development. See why I constantly ask all of you review your notes, see how far you are, what you have achieved during the week, and find out what you can do better the following week? It's called self-assessment.
That said, learn to review your progress every week to analyze how far you have reached in accomplishing your goals. If you notice you are lagging behind, reach out to a coach (in this case, Yours Truly), look for help from family and friends, and above all, try to recognize why your goal is not being met. Find a solution to accomplish your goal. Then do it better the following week.
6. Be Self-Motivated
Self-motivation is a must to achieve goals and success in life. Motivational books, courses, such as #Mission52 and self-development audios are great ways to keep you motivated and will help you stay focused towards your goals. The more self-motivated you are, the easier it will be to work towards your objectives, and achieve them.
So, what are we accomplishing today? Remember, you've got this and God's got you. #YouArePossible #IAmPossible #LetsBePossibleTogether