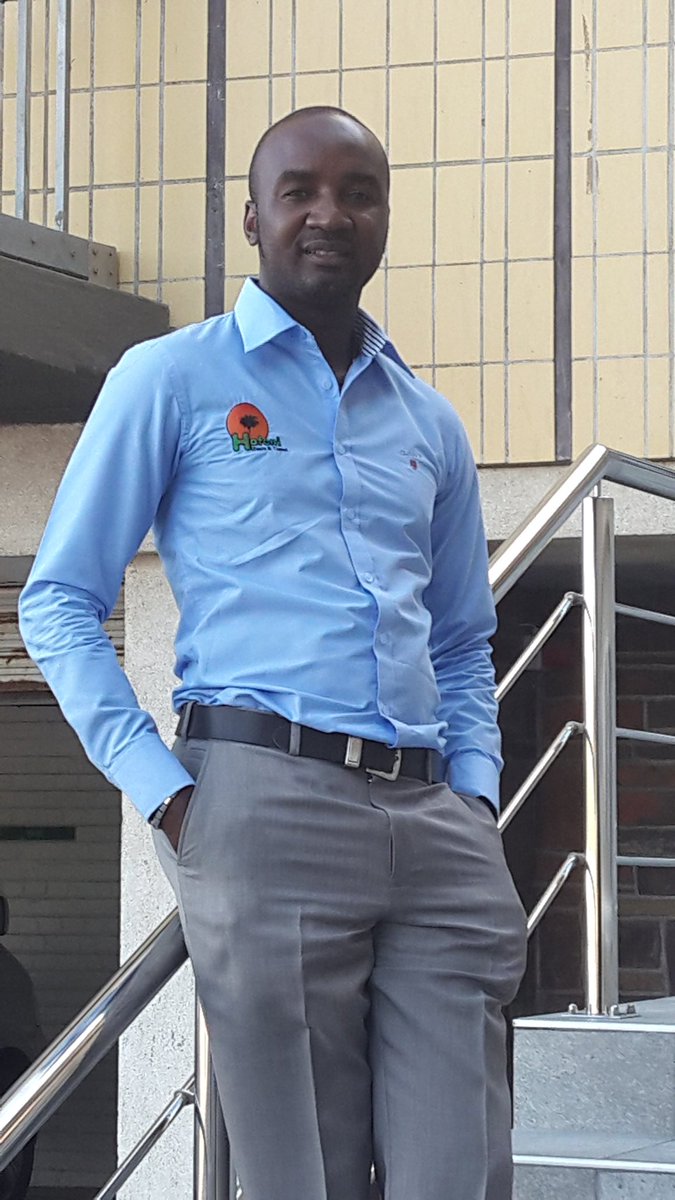 Life has a way of showing you greatness at an early age. It often begins with your mother (or whichever parent with whom you live), and then…whatever follows falls entirely on the path in which your upbringing put you on.
However, it is your choice to discern what you take with you into adulthood.
If you abuse your wife or child(ren), you won't land the job or will be fired.
These are basically Young Business Namibia's brand, Heinrich Hafeni's conclusive sentiments. "I am the African (or Namibian, if you will) dream," he says.
This isn't a sob-story. It is a story of strength, growth and a will to be an example of what others can become no matter their background…
This isn't a sob-story. It is a story of strength, growth and a will to be an example of what others can become no matter their background
Who are you and what has been your journey into becoming what others can aspire to?
I'm a young Namibian entrepreneur at the verge of a massive explosion.
Growing up in Swakopmund in the 80s came with its perks; what with a lack of positive role models, thus looking up to gang leaders. Most of my peers worked as casual employees of different tourist hotels. Before long, my cousin recommended me for a casual job position at the Swakopmund Hotel where he worked.
Fortunately for me, my mother wouldn't let me stray into peer pressure. I remained disciplined enough to stay employed and focused rather than become a felon.
What was your motivation for working as a kid?
I knew I would be a breadwinner at an early age, being the firstborn child with five siblings, brought up by my now 82-year-old grandmother and late mother. I became a very responsible young man. I had to be; there were no two-ways about it. As we speak, my grandmother and siblings live in my house where I cater to all of their needs.
I couldn't afford to be ordinary. I aspired to be an example of what others can become.
Could you take us through the journey that got you here?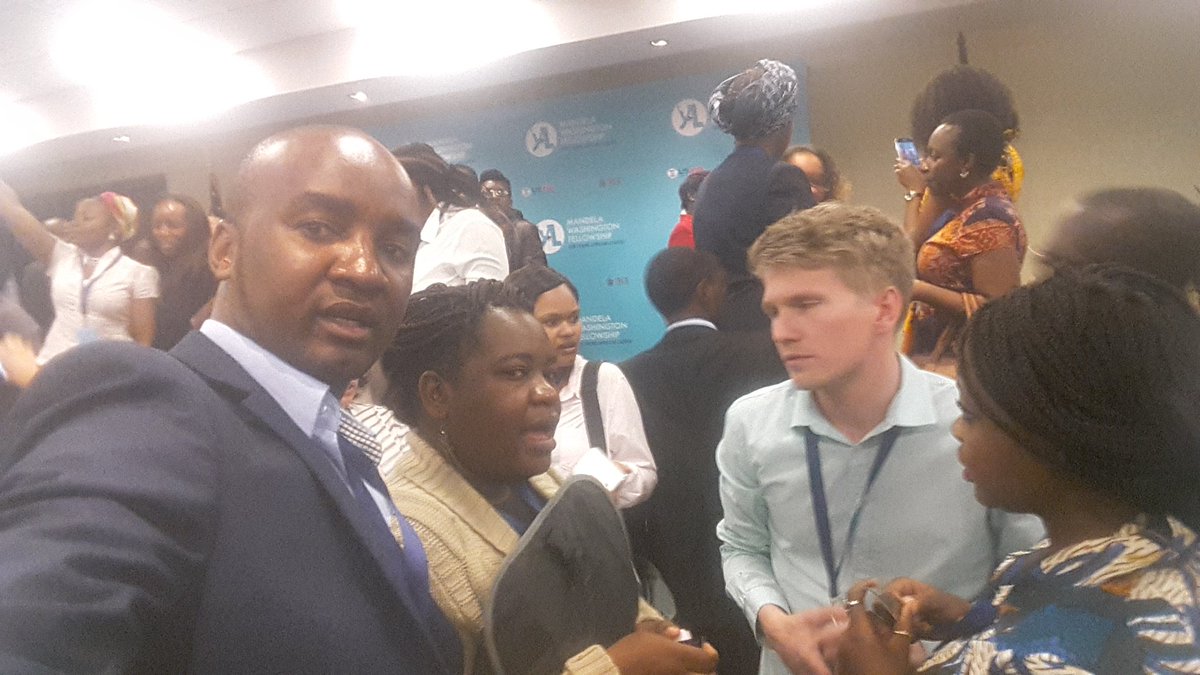 I've professionally been in mainstream tourism since 2011. Before then, my late mother worked as a domestic worker while my grandmother who took a pivotal stand in our upbringing, worked in Government resorts. Together, we subsidized our little collective income, selling all kinds of little necessities at home for that extra buck.
My first experience in the industry began when I became a part-time dishwasher/cleaner/waiter at the Swakopmund Hotel in 1999 after failing Grade 10. In 2000, I moved to Gruner Kranz, still dishwashing. I dish-washed my way through grades 11 and 12 after upgrading my Grade 10 points via Namcol.
Luckily, I immediately landed a promotion to water after graduating high school.
Through vigorous networking with Safari tour guides whose lifestyles I admired, I incessantly began applying for various related vacancies outside Namibia. My breakthrough – a six-year stint as a tour guide – in East Arica would only come in 2005. This platform groomed me further into realizing my greatest potential into becoming an entrepreneur. So I resigned from my job to become one and here we are.
Who inspired your drive to be more?
My personal inspiration was my late mother. Why mother? I never grew up with a dad per se. My step-father, Nghidipaya, was a good man. I'll forever appreciate him for stepping in when my biological father wouldn't. Although we never built a strong bond I longed to experience growing up, he was a fair and humble man.
My biological father was my natural uncle with whom I was fortunate enough to spend a lot of great moments, albeit unaware who he was in my life. Blood is thicker than water, for sure.
As an adult now, I realize it doesn't matter what nature of your relationship is, as parents, at the time of the child's conception; just tell the child the truth. The damage you cause the child is long-term and dangerous
That cements my special appreciation for step-dads, because those who do it right really go all the way. Let's face it; it isn't easy taking care of someone else's child. You have to mentally prepare for it. As the father figure, you have to realize this is a child who did not ask for its present reality. So you step up and give it all that it needs across the board. That's commendable.
Certain things happen in the life of a child not told about their biological roots, which may affect the way they eventually relate in life. So parents need not mess up with a children like that. It's wrong.
On the day of my confirmation in church, for instance; only my mother and grandmother were present, even though my step and biological fathers were both still alive.
As a kid, you question such innately, afraid of getting an unfavorable answer. You'd rather reel in your little fantasy perfect world in which everyone accepts and loves you.
I remember an advert that would run on nbc with kids saying, "I never knew my father." And I'd be like, "Argh, poor kids!" unaware the joke was always on me. Neither my uncle nor my mom told me he was my dad until the day of his burial.
I, consequently, developed a deep longing for real fatherly love. I battled with the fact that my uncle/dad could never own up to telling me he was indeed my dad. For years, I battled with a sense of rejection. I wondered what was wrong with me – why couldn't he just call me "son"?
As an adult now, I realize it doesn't matter what nature of your relationship is, as parents, at the time of the child's conception; just tell the child the truth. The damage you cause the child is long-term and dangerous.
Did the longing for fatherly morals – if you will – have an effect on your motivation for success, going forward?
As the child, you must make the eventual decision to either get stuck in that aspect of your life, or be a kick-ass adult. Life goes on, unfortunately or fortunately, depending on which side of the coin you choose to stand.
After my tour-guide contract, I became the first young black National Chamber of Commerce chairman in Swakopmund. Together with like-minded Namibians, we endeavored then to become examples of what others could aspire to be.
I want to become an extraordinary Namibian. Instead of partying my head off or holding pity-parties, I spend time with God and mentors, such as Mr. Savva and Thieme Sven.
What significance does the Swahili term – karibuni – have in your brand?
'Karibuni' is still work-in-progress.
A good percentage of born-82s have not achieved as much success as you have. What's your secret?
Prayer and mentorship. I always seek counsel not only from God but also those whom He has placed in my path in form of mentors.
My first external inspirational figure was Jackie Kennedy's husband (Aristotle Onassis). I aspired to be like him from the moment I watched his interview on TV.
My second was Michael Jackson. Not that I'd imagine myself turning into him but in the sense that I wanted to stand on a stage and inspire Africa. Notwithstanding the fact that I grew up as an extreme introvert, I developed a passion for public speaking and pursued it.
I remember calling mom from Kenya one day, promising to make her so proud. That the best was yet to come
My initial timidity was a result of overtime emotional harassment, growing up – relatives constantly telling me my uncle was my father. I believed my mom, however, when she said those were all lies. Imagine my disappointment when I was shown my uncle/father's picture when he was a kid. I insisted it was me, but I was asked to look at it again. Then it dawned on me; the rumors had been true.
Was I bloody mad? Duh! Was I going to wear the victim's hat and have a pity-party? Hell no! I told myself that part of my story would not define who I wanted to become "when I grew up".
I got rid of the anger and still put my mother on an even higher peddle-stone. She was and would always be my inspiration, given the hardships she underwent to bring us up.
I remember calling her from Kenya one day, promising to make her so proud. That the best was yet to come. Inasmuch as she is presently late, I still honor her in the way I live and love. I pursue greatness with all that I am because she taught me well.
How important is mentorship in business ownership?
It is beyond awesome to have superhero mentors like mine. BUT, you have to draw the line in how far you go. Seek ways to advance solutions to whatever you may face in a way that motivates your mentor to keep fighting for you even when you can't. That approach goes a longer way than running to them with every little problem. But with God, go as you are. He'll sort you out. I promise.
Mentorship is key in all aspects of growth. Don't undermine it, however, discern what is applicable to your areas of concern.
What's your take on being an academic versus investing on applicable knowledge?
Being an academic is complementary to your "street know-how". It should not be the basis of where you end. Having a wall full of academic accolades will end there – on your wall. Seek the kind of knowledge that will build your character, for you will always be judged by the content of your character.
Case in point are the broke professors with numerous degrees, or hand-to-mouth 8-5 salary-based employees. I am no academic by any means. But I constantly seek knowledge pertaining to what I am interested in at that point in time, i.e. a project.
What are "township tours" and how do you incorporate and sell whatever the concept means to the international community, seeing as you've traveled the world marketing your brand (tell us, additionally, about your international accolades and how you got to win them)?
I have set my businesses within the township, Mondesa, where I grew up. The idea behind it is to give tourists the full local experience within the township, the way Sowetan businessmen do it.
Within the first two years, however, I barely made ends meet. To survive, therefore, I became a taxi driver, transporting tourists around town. With time, I built a network that would propel not only my image but my brand – Hafeni Tours.
Mentorship is key in all aspects of growth. Don't undermine it, however, discern what is applicable to your areas of concern.
I would attend every single networking and community-based gathering to market myself as a brand. I was everywhere with the word "business". I established myself as a tourism expert, undertaking township visits, which nobody else was doing at the time.
I put my heart into what I do. Even as a waiter, I was a bloody good one. I lived for tips and would set daily monetary targets based on them, because I served the hell out of diners.
That's why I get ticked off by sloppy waiters who act like the diner asks for too much. That kind of attitude will never get you out of waiting tables, which is something people do to sustain a dream.
Today, Hafeni Tours is a one-stop shop, providing travel experience, food and sleep. So when people ask me, 'why tourism?' I tell them it's what I'm good at. Not all I know, though, as I'm currently working on an awesome project I will only reveal when it's ripe.
What sets you apart from others providing services within the industry?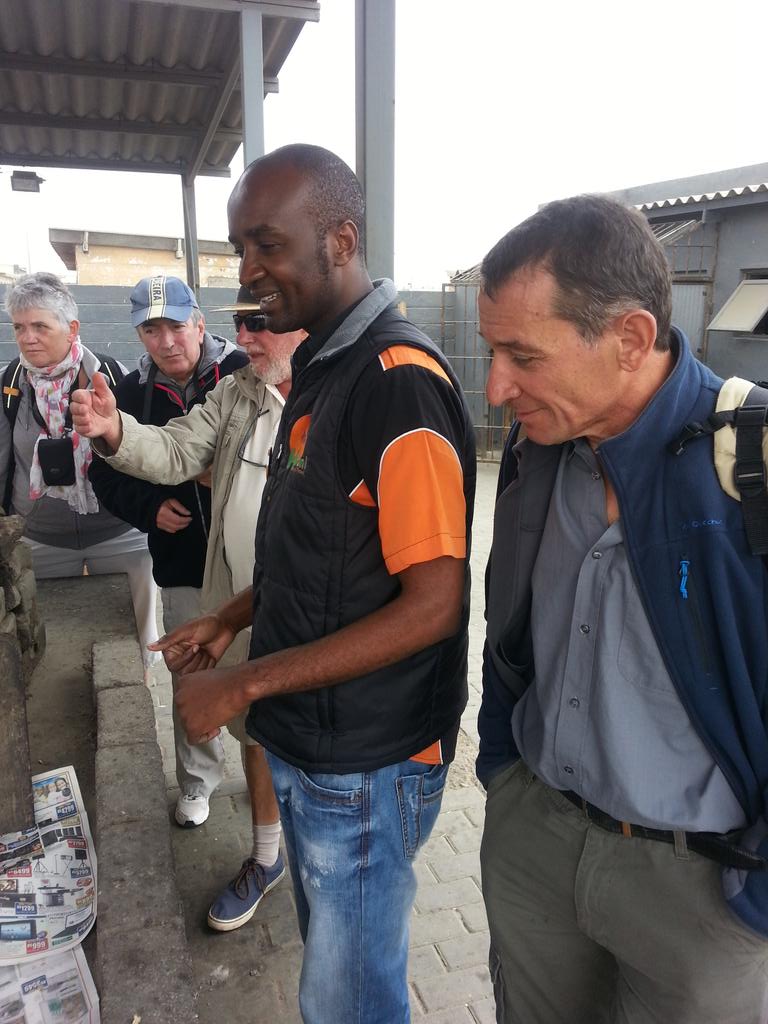 I provide kick-ass service in a way nobody else does. That means creating a concept that provides the experience that sorts various ideas in one package, so that when a tourist leaves our premises, they know they're coming back. It's an all-inclusive tour operation that works with renowned agencies to help propel the brand.
Plus, "hafeni" means happiness (or enjoyment), which fits well with what I do.
How do you stay as grounded as you seem?
Humility comes naturally for me, even though it is something my mentors emphasize on. Being a Mandela Leadership Fellow is a plus, because we are groomed into what Mandela represented – humility in power.
I also realize I have to become what I admire. That doesn't even have to be external. It starts from within. I cannot be seen drinking myself silly in Evaline Street. That's not to say I don't drink or have fun. I do but within limits, because I know there are people who look up to me. See, the natural instinct behind that is; once you realize you are a somebody in society, you easily aspire to inspire, from the moment you step out of bed until bedtime.
How do you self-motivate?
Nothing stops me. I remember applying to participate in a German-Namibian business program, which only required German-fluent applicants. I could only speak basic German.
During the Skype interview, the interviewing lady realized I couldn't go beyond self-introduction, she told me I couldn't participate. I went "all black" on her, telling her the program would be discriminating on those who did not attend prominent German schools and how unfair that would be. She said, "Let me inquire from the board what needs to happen in cases like yours." She returned literally two minutes later to tell me I had been admitted into the seven-week fully-paid program, which would take place in Germany.
That goes to tell you I refuse to let my skin color or circumstances deter me from achieving my utmost for God's highest.
But how do you recover from rejection?
I am motivational content junkie. Besides that, prayer and self-affirmations keep my chin up. That's why I walked away from a secure job to venture into the unsure waters that are self-employment, because I do not want to be just part of the statistics. I am no ordinary African.
What are your thoughts on gender-based violence in Namibia and what do you think Government or the business community aren't doing enough to curb it?
The business community in Namibia needs to come up with strict regulations regarding GBV. For instance; an employee should provide their crime track record upon an interview for an employment, which has to be proven clean by an authority. If you abuse your wife or child(ren), you won't land the job or will be fired.
The local business community must, as part of their social responsibility, act fast, so that the rest of society can emulate. Let's face it, there are various child and women abusers behind huge cozy desks in admirable positions. Something's gotta give!
Then again, women should also stop being sly, you know, leaving the broke dude for a BMW sleek-guy. That's going to get you sliced, lady!
And men, if she decides to go, let her go in peace and move on. If you can't cope with her loss, see a psychiatrist. I have once been involved with a lady who lied about her relationship status, only for her boyfriend to come screaming 'murder!'
What kind of father will you be?
I'll be a kick-ass dad, because I know what it feels like to long for a touch on the head from a daddy who says, "I love you, child." That void never goes away, if not for God's grace. You end up asking yourself, "What did I do wrong? Why couldn't he accept me?"
It's an ongoing battle, which if not dealt with, ends up affecting how you live life going forward. But you overcome if you choose to.
How do you keep well?
I pray. I work out and I laugh, a lot. (Laughs)
A word to fellow men, especially working dads?
Fathers should show up for their children because one day, that child is going to be a Barrack Obama and an entire country will claim a place in his life, forgetting that the father walked away or was never physically as present as he needed to be. Show the heck up before it's too late!
Word to "tender-preneurs"?
I have no problem with "tender-preneurs". However, Namibia needs genuine businessmen and women with long-term visions crucial to society.
Businessmen do it for the legacy – Heinrich Hafeni
Our nation will be a success story as a result of progressive entrepreneurs who dedicate percentages of their proceeds to building a society. Businessmen do it for the legacy. Tender-preneurs should also use the opportunities tenders provide them to give back to their communities in form of much-needed jobs.